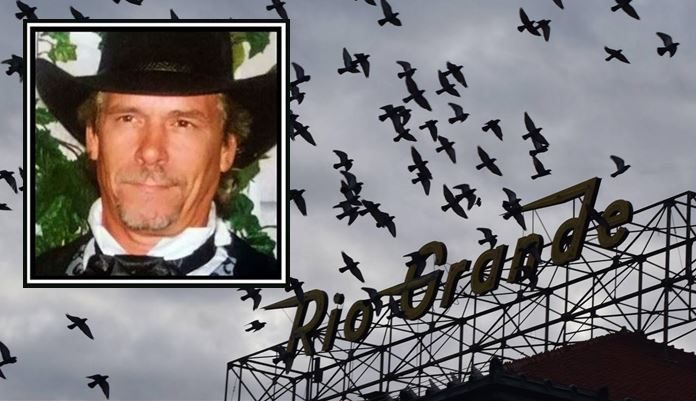 SALT LAKE CITY, Utah, June 10, 2019 (Gephardt Daily) — A man who was attacked outside a Salt Lake City homeless shelter May 31 has died from his injuries.
Del Patrick Longacre, 58, was removed from life support June 2 after being declared brain dead, according to family members.
Police say Longacre was with a "group of males" arguing outside the Rio Grande Men's Shelter at 235 S. 500 West about 11:15 p.m. when he was "sucker punched" by Robert Walter Baker, 38.
"The victim then fell back and slammed the back side of his head against the sidewalk," the probable cause statement said. He "was found unresponsive and was transported to a local hospital in critical condition."
Police say surveillance video shows Baker displaying signs of aggression before striking Longacre and walking away. After his June 1 arrest, investigators say Baker admitted to "elbowing" Longacre in the face, but "claimed that he was defending himself because he believed the victim was trying to hit him."
Baker was originally charged with "aggravated assault resulting in serious bodily injury," a second-degree felony. Salt Lake City Police told Gephardt Daily a new charge of "homicide by assault" would soon be filed by the Salt Lake County District Attorney's Office.
Baker, meanwhile, is in lock-up at the Salt Lake City Adult Detention Facility, where he's being held without bail.
Longacre's sister, Christina R. Nelson, wanted people to know her brother was more than just a homeless man.
"Del had battled alcohol and drugs for years," she said, "but there was a time when he was a breadwinner, father and family man," who was deeply troubled by the sudden death of his 16-year-old disabled son, Nelson said.
Next came a job-ending disability, paving the way to addiction, divorce and despair.
Nelson said rather than put the family through the endless cycles of depression and addiction, Del decided to hit the streets, living in shelters, surfing on couches, using cash from a monthly disability check to split costs with others, buying food, propane, and whatever might be needed day to day.
Despite the hardships, Nelson said her brother, a one-time scrapper, had mellowed through the years. He had become a peacemaker and was a generous soul who "looked at strangers as the next best friends he had yet to meet," she said.
"His fighting days were over."