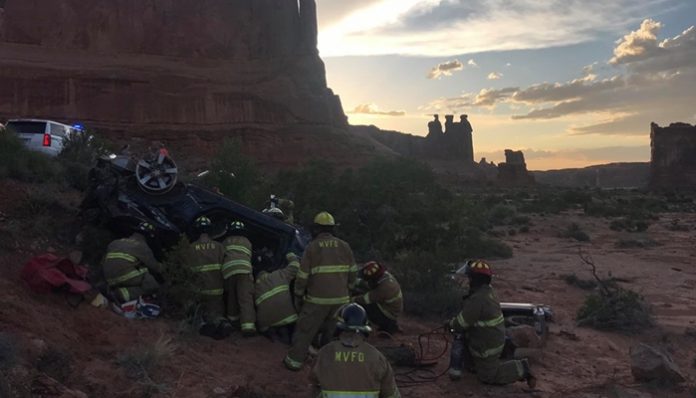 MOAB, Utah, June 6, 2019 (Gephardt Daily) — A man was extricated from his vehicle after it rolled in Arches National Park north of Moab Tuesday evening.
Park officials said the single-vehicle rollover occurred in the Courthouse Wash area at approximately 8 p.m.
A Facebook post from Grand County EMS said: "Shout out to Moab Valley Fire Department! Right after an active fire in Moab they responded to Arches National Park for an extensive extrication. Their crews' quick actions no doubt aided in saving the life of a critically injured patient."
The man was transported by medical helicopter to St. Mary's Medical Center in Grand Junction, Colorado.
It's thought that speed may have been a contributing factor to the rollover.