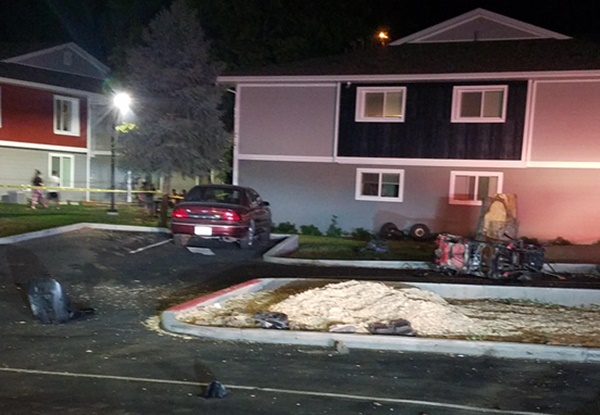 PROVO, Utah, July 18, 2018 (Gephardt Daily) — A 46-year-old Provo man died Tuesday night after he lost control of the go-kart he was driving and crashed.
Provo Police Sgt. Nisha King told Gephardt Daily that officers were dispatched at about 9:30 p.m. to an accident at 750 S. Meadow Drive in The Boulders apartment complex.
Upon arrival, they learned that the man had been driving an adult-size, home-built type of go-kart, apparently at high speed, southbound on Meadow Drive.
The go-kart hit a speed bump, at which point it went out of control and slammed into a curb.
The vehicle broke apart, and the man was ejected, resulting in extensive injuries.
He was transported in critical condition to Utah Valley Hospital, where he was pronounced deceased.
Detectives were just finishing their investigation of the accident scene a little before midnight.
Sgt. King said it appeared that the victim was not wearing a helmet or any protective gear, and didn't have any type of seatbelt or other restraint in the go-kart.
"I can't say for sure that a seatbelt would have prevented injuries," she said, "but it's always a good idea to have safety equipment in place, just in case. Even when an activity is fun, it can be dangerous if something goes wrong."