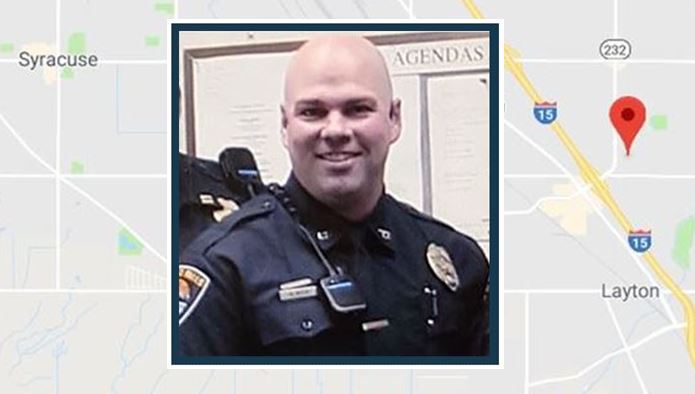 LAYTON, Utah, Feb. 22, 2019 (Gephardt Daily) The 35-year-old man shot and killed during a confrontation inside a Layton man's home Thursday has been identified as an Idaho Falls police officer.
"The deceased man involved in this incident has been identified as 35-year-old Blaine Reed," a statement released Friday by Layton police says. "Mr. Reed is an employee of the Idaho Falls Police Department,"
Reed came to an address in the 300 block west of Park Avenue, Layton, an earlier Layton City Police Department statement said.
"The man who was shot came to the Park Avenue residence to confront the homeowner about a relationship he believed the homeowner was having with his ex-girlfriend," an LCPD statement says.
"The man entered the home uninvited, a physical altercation ensued between the two men, and the homeowner shot the man several times."
Reed was transported to Intermountain Layton Hospital, where he was pronounced dead.
Layton Police Lt. Alex Davis told Gephardt Daily the 911 call was received at 6:47 p.m., and the 34-year-old homeowner who fired the shots was cooperating with authorities.
"The shooter is the one who called 911 to notify us and summon medical help," Davis said.
Idaho Falls, in Idaho, is about 188 miles north of Layton, according to DistanceOnline.com. The drive takes about 2 hours and 45 minutes, the site says.
Idaho Falls police have confirmed Reed was on administrative leave in connection with a domestic incident in Idaho.