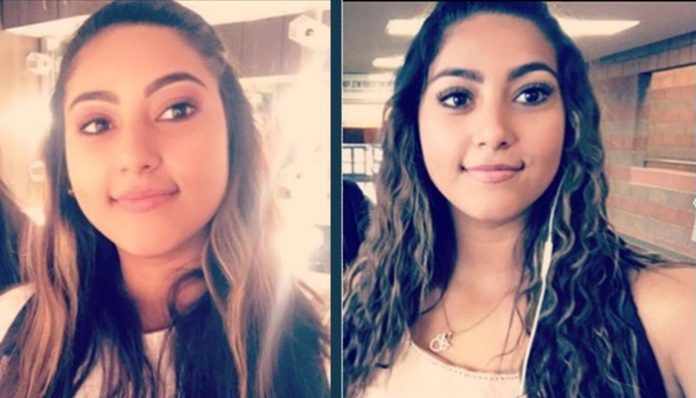 LA VERKIN, Utah, Feb. 23, 2017 (Gephardt Daily) — Police are asking for the public's help finding a 16-year-old girl missing from La Verkin.
Briana Cecilia Bernal was reported missing Wednesday at approximately 4 p.m., La Verkin Police Department Chief Benjamin Lee said in a news release.
Briana's mother reported to police that she was last seen on Tuesday morning, the news release said. Officers said Briana went to a home in Washington City where unknown individuals picked her up. Her current location is unknown.
Briana had an argument with her mother before going missing and left a note with the family stating she wanted to live with her father in California, the news release said. 
It was reported that she may be seeking a way to get to California to make contact with her father. 
The teen also shut down her Facebook account.
Officers contacted Briana's father and he stated he hadn't heard from his daughter in several days and is very concerned about not knowing her whereabouts.
Briana is described as having medium brown skin, 5 feet 7 inches tall and 170 pounds.
She was last seen wearing black pants and a blue jacket.
Anyone who has seen Briana or has any information is asked to contact the Washington County Dispatch on 435-634-5730, and reference incident #17L000220.