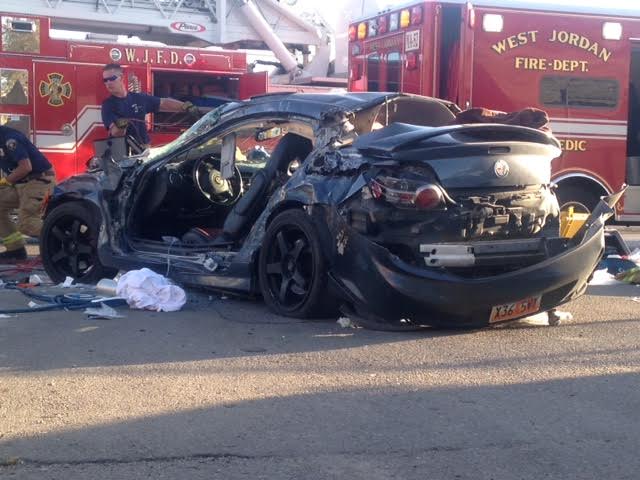 WEST JORDAN, UTAH – October 1, 2015 (Gephardt Daily) – A reckless driver in West Jordan was critically injured after causing a traffic accident Thursday.
According to Sgt Dan Roberts, West Jordan Police received a call at 5:18 p.m. on reports of an accident at 7800 South and 3200 West.
After the initial investigation, it appears a male driver, who witnesses say was traveling at a high rate of speed, made an illegal maneuver to get around traffic that was stopped at a red light on westbound 7800 South. "He went into the right hand turning lane in an attempt to go around the stopped vehicles and hit a vehicle that was trying to clear the intersection," Roberts said. "After hitting that vehicle, he continued through the intersection and hit a third vehicle before coming to a stop."
The driver that caused the accident was critically injured and was flown by medical helicopter to a local hospital.
Roberts said a man and his young daughter were in the SUV that was in the intersection and a there was a single occupant in the third vehicle, none of which were injured.
Roberts could not confirm if drugs or alcohol were a factor and a citation for reckless driving could be possible but the investigation is still ongoing.