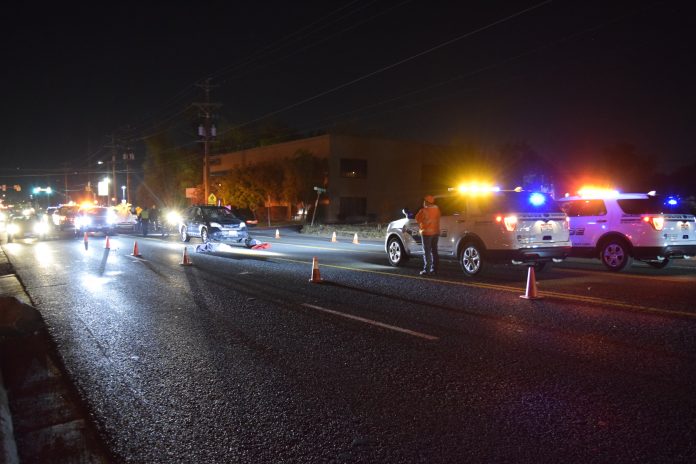 MILLCREEK, Utah, Oct. 26, 2017 (Gephardt Daily) — A man who was struck by an SUV while crossing the street Thursday night is extremely critical condition.
Unified Police Department spokesman Lt. Manfred Lassig told Gephardt Daily the accident occurred at 970 E. 3300 South at approximately 8 p.m.
The pedestrian was not in a crosswalk when he was hit, and was taken by ground ambulance to Intermountain Medical Center with life-threatening injuries.
Lassig said the victim was an entertainer who had just finished performing at a nearby care center and was crossing from the south side of the road when was struck by an eastbound SUV.
Lassig said the driver of the SUV remained on scene and and was talking with officers. He said there were no obvious contributing factors such as excess speed, alcohol or drugs.