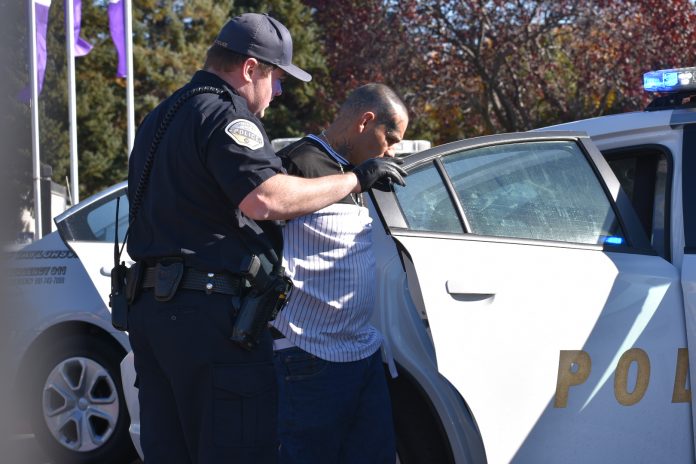 MURRAY, Utah, Oct. 14, 2017 (Gephardt Daily) — Police were alerted to the location of a stolen car Saturday and took one person into custody, but not without a determined effort by the suspect to avoid arrest.
Murray Police Sgt. Kim Rees told Gephardt Daily the incident began at the Baymont Inn on 4500 South, just west of 500 West.
She said a call came in from someone at an auto dealership, and the caller had information that a customer's vehicle had been stolen.
"They tracked it to the Baymont and called it in to dispatch," Rees said. "They then followed the vehicle into (Taylorsville) where they ended up at the Atherton Apartments."
Rees said two officers responded to that location and spotted the vehicle. When the officers activated their emergency equipment, Rees said, "the vehicle fled from there and on the way out, hit the police car in the front bumper, as well as two parked cars."
The officers tracked the vehicle to Atherton Drive, where they found it abandoned.
Rees said the police had information that the suspect was on foot in the area, so a containment perimeter was set up and a K-9 officer was called out. The suspect was taken into custody just a short while later.
Rees said a female who was in the vehicle is still outstanding, but because the female was a passenger, it's possible she would not have been charged.
There were no injuries in this incident.