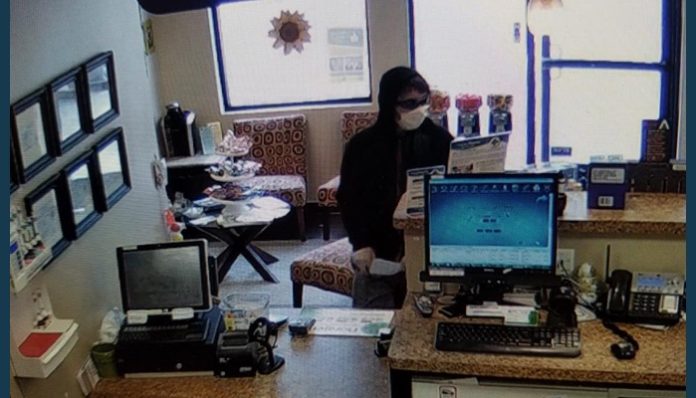 LAYTON, Utah, April 29, 2019 (Gephardt Daily) — Police are searching for a suspect after a robbery at Tibbitts Family Pharmacy in Layton Monday afternoon.
The robbery occurred at 12:34 p.m. at the pharmacy at 2940 Church St., Layton Police Department said in a Facebook post.
"These pictures show the suspect and the car he left in," the post said. "The car is a silver Ford Taurus. Please contact us if you can help identify him."
Surveillance photos show the suspect as wearing a black hoodie with the hood pulled up, a white mask over the bottom half of his face, sunglasses, baggy jeans and black shoes.
Anyone who recognizes the suspect or has information about the incident is asked to call Layton City Police on 801-497-8300.