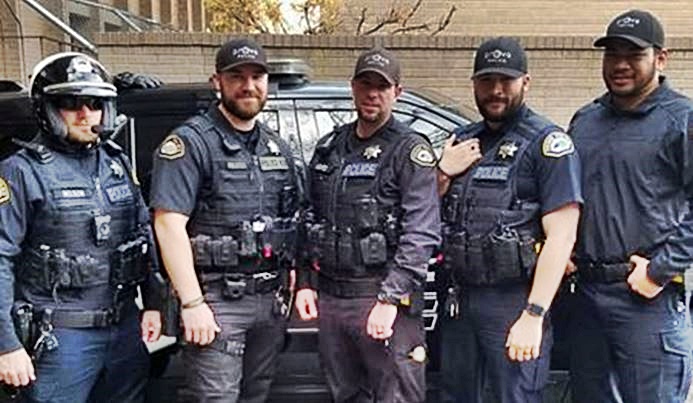 PROVO, Utah, Dec. 14, 2019 (Gephardt Daily) — Thirty members of the Provo Police Department have changed their look in recent weeks.
"You may have noticed officers are looking a bit fuzzy lately," says a social media post from the PPD.
"That's because this year Provo PD raised money for Utah Food Bank- Kids Food to Home Program with the 'No Shave November/December' campaign."
Officers donated money in exchange for a "relaxed grooming standard," which permitted the growth of facial hair during November and December, the statement says.
"A total of 30 men at the department participated, raising $1271."