SALT LAKE CITY, Feb. 7, 2017 (Gephardt Daily) — Roberto Roman, who was previously acquitted in state court of the fatal shooting of Millard County Sheriff's Deputy Josie Greathouse Fox, on Tuesday was found guilty in federal court.
Fox was gunned down on Jan. 5, 2010, during an early morning traffic stop in rural Millard county.
On Tuesday, Roman was convicted of all 11 counts against him:
Intentionally killing a law enforcement officer
Killing a law enforcement officer to avoid apprehension
Distribution of a controlled substance, three counts
Possession of a firearm in furtherance of a drug trafficking crime, three counts
Felon in possession of a firearm
Illegally re-entering the United States
Illegal alien in possession of a firearm
Roman had pleaded guilty in January to the federal charges involving immigration and firearms.
After his 2012 acquittal in state court, the federal charges were filed. Roman challenged the 2015 federal indictment, but a federal court judge in Utah ruled the second trial did not constitute double jeopardy. That decision was upheld by the 10th U.S. Circuit Court of Appeals in Denver.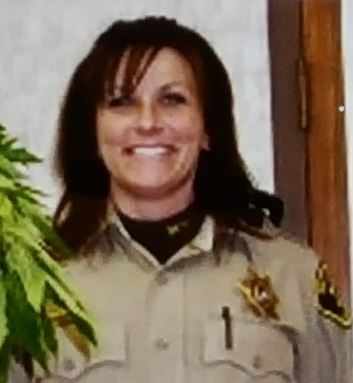 Federal prosecutors told jurors on Monday that on the night of the fatal shooting, Roman had been in the area collecting drug debts and was armed with an AK-47.
They said when Fox stopped Roman's gold Cadillac, he fired the gun twice and left Fox bleeding from the neck at the side of the road.
The jury deliberation began Monday afternoon, and a decision was announced on Tuesday. John Huber, U.S. Attorney for Utah, said the jury's decision was correct.
"The jury fulfilled their duty to find the truth in this case and deliver justice today," he said.
Roman's sentencing is scheduled for April 27.