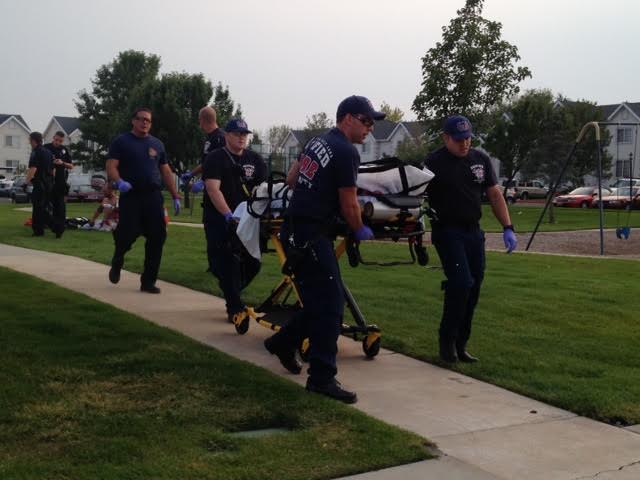 TAYLORSVILLE, UTAH – September 13, 2015 (Gephardt Daily) – Two Taylorsville roommates are fighting for their lives after stabbing each other during a heated argument Sunday night.
Unified Police Lieutenant Manfred Lassig said officers were called to an apartment complex at 4135 West Davenport Lane around 8 p.m.
When they arrived they found two men lying outside with multiple stab wounds. One victim was found in the front yard of the complex. The other was found in the back.
Both men were bleeding profusely, one with stab wounds to the neck and back, the other had been stabbed in the arms.
They were rushed to the hospital with life threatening injuries.
Police say the stabbings happened early Sunday evening when one of the roommates grabbed a knife during a fight inside the apartment and stabbed the other. Police say the wounded roommate then gained control of the knife and returned the favor.
The roommates are said to be in their 30's.
Their names have yet to be released.