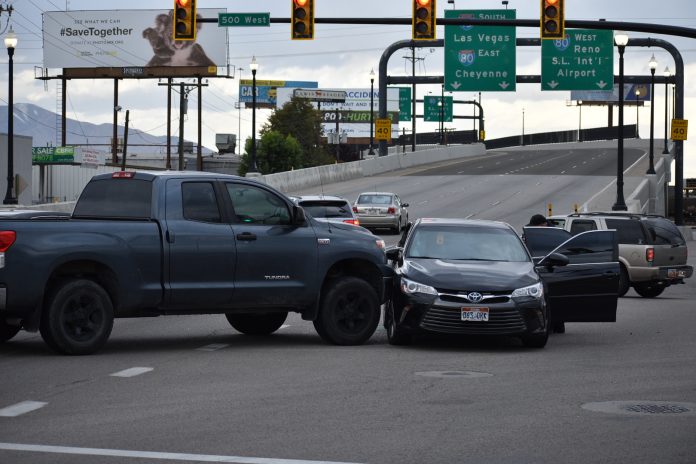 SALT LAKE CITY, Utah, Oct. 4, 2017 (Gephardt Daily) — A Salt Lake officer is in stable condition after a collision between his police car and a pickup truck Wednesday morning.
Salt Lake City Police Department Lt. Mike Ross said the incident happened at 500 S. 500 West at approximately 8:15 a.m.
"We had one of our officers traveling north on 500 West and as he entered the intersection his vehicle was hit by a westbound truck," Ross said. "Our officer has some sore ribs, he was hit pretty hard and struck the steering wheel. He's en route to the hospital now."
The driver of the truck was unhurt.
Ross said responding to officer-involved incidents is always nerve-wracking for fellow employees.
"You always are very happy when you get here and everything is OK, the officer's OK, he's talking to you. It's your worst nightmare to come across one of your friends, one of your co-workers hurt, so luckily he's fine and it's a good day when they're OK," Ross added.
Ross said the officer was certain the light was green, the truck driver said he wasn't sure if he had a green light; he admitted in his statement he may have run a red light.
As per protocol with officer-involved incidents, another agency, in this case the Utah Highway Patrol, will be handling the investigation.