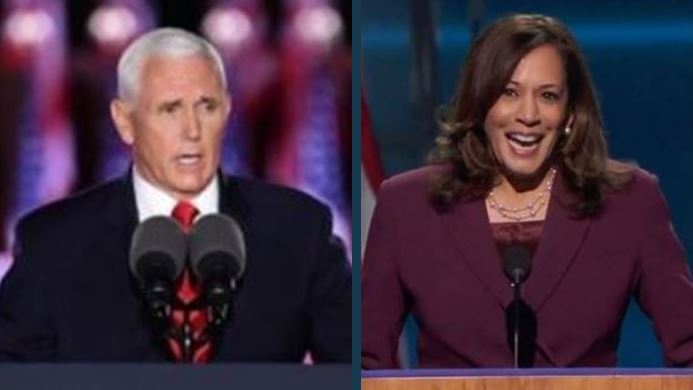 SALT LAKE CITY, Utah, Oct. 3, 2020 (Gephardt Daily) — The United States Secret Service is asking all University of Utah students, faculty members, staffers, contractors and vendors to leave all doors, draws, cabinets and labs unlocked beginning Tuesday evening in preparation for the vice presidential debate, which is set for Wednesday evening in Kingsbury Hall.
An intensive security sweep will begin at 9 p.m. Tuesday. The actual debate will be broadcast from 7 p.m. to 8:30 p.m. Wednesday.
Vice President Mike Pence will debate with Democratic candidate Kamala Harris, the running mate of former Vice President Joe Biden. Susan Page, of USA Today, will moderate the only planned debate between Pence and Harris.
"Security sweeps will begin on Oct. 6 at 9 p.m.," the Secret Service statement says. "Everyone within the perimeter who is not assisting with the sweeps or securing the perimeter is asked to leave the area by 8 p.m."
The statement also shared the following details:
The Secret Service regularly conducts such sweeps in a professional manner in private residences and notable public locations alike throughout the world and is committed to doing so with discretion, caution, and respect.
Personnel will take every precaution to avoid accidental damage, but if such occurs the owner will be notified.
The sweeps are targeted searches for security threats and are not law enforcement actions. Items discovered during the sweeps, unless they are security threats, will not be reported.
If someone is still within the secure perimeter when sweeps begin, they will be asked to gather their belongings and will be escorted out.
If a door, cabinet, drawer, etc. remains locked and credentialed university staff assisting with sweeps are unable to unlock it, the Secret Service will employ every means possible to assess the contents non-destructively. Spaces will be forced open only if necessary and based upon circumstances that pose a threat to life.
Secret Service personnel will use dogs to detect possible threats. If a dog detects something of interest, further investigation in cooperation with the University of Utah will evaluate the possibility of a threat and identify the owner. If warranted, other emergency services such as bomb squad personnel may become involved.