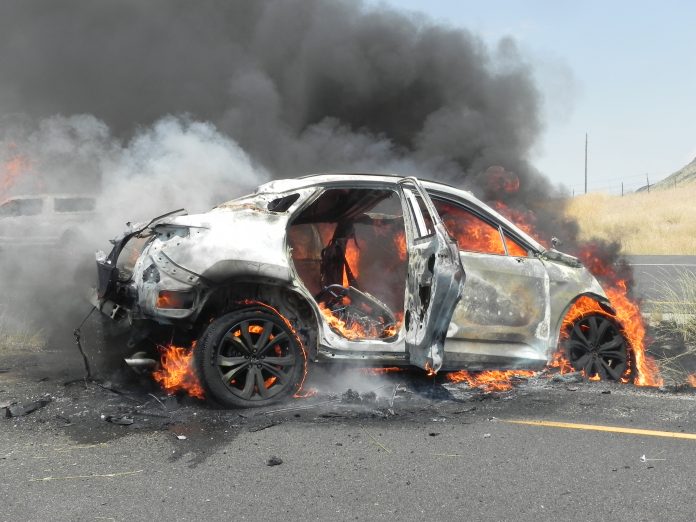 SNOWVILLE, Utah, Aug. 2, 2016 (Gephardt Daily) — The 18-year-old killed in a single-vehicle crash Monday afternoon on I-84 in Box Elder County has been identified.
A Utah Highway Patrol news release stated that Tucker J. Kunz, of Middleton, Idaho, was a backseat passenger, traveling east in a 2016 Red Lexus RS in the left lane near milepost 15 just after 1:22 p.m..
According to the news release, the car drifted to the left into the median, continued down the median and traveled over a median turnaround.
The car then vaulted and went airborne for about 100 feet and rolled, coming to rest partially blocking the inside left lane.
"Witnesses at the scene assisted removing the occupants of the car," the release states. "The car caught fire and eventually started a fire in the median area. All occupants were out of the car before the fire erupted."
CPR was initiated by witnesses, and Kunz was transported by ambulance and pronounced dead before he reached Bear River Hospital.
The driver and a front-seat passenger were transported to Bear River Valley Hospital with injuries that were not life-threatening.
Early indications are that all occupants were wearing seatbelts.