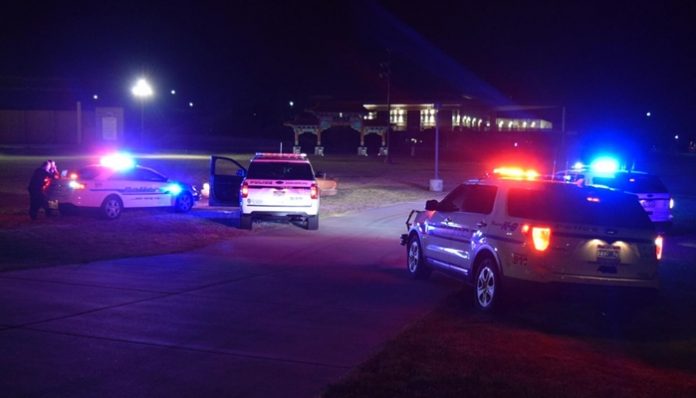 WEST VALLEY CITY, Utah, Aug. 20, 2019 (Gephardt Daily) — A suspect was arrested after officials say he hit a police car during a pursuit in West Valley City in the early hours of Tuesday morning.
Lt. Shane Matheson, West Valley City Police Department, told Gephardt Daily the incident began at approximately 12:30 a.m. when an officer located a driver in a stolen vehicle on Redwood Road in West Valley City.
"The driver of the stolen vehicle made some lane changes to try and lose the officer, the officer was able to get back behind the stolen vehicle, at which time the vehicle fled," Matheson said. "Due to the low risk factors the officer initiated a pursuit and was joined by a second officer."
A PIT maneuver was attempted, Matheson said, but the driver of the stolen car was able to continue and rammed one of the police vehicles.
Another PIT maneuver was carried out and was successful, and K-9s then assisted in the arrest in the area of 1300 W. Cultural Center Drive. The suspect was then taken into custody without further incident.
The suspect will be facing charges of aggravated assault on a police officer, possession of a stolen vehicle and evading officers, and he also had outstanding warrants.
"It was a very short pursuit and it stayed in the area of 1300 W. 3300 South and it just kind of went in circles through this area and didn't last very long," Matheson said.
There were no injuries as a result of the incident; the officer whose car was rammed was shaken but unhurt.
Unified Police Department assisted West Valley City Police Department, officials said.
Gephardt Daily will have more on this developing story as information is made available.