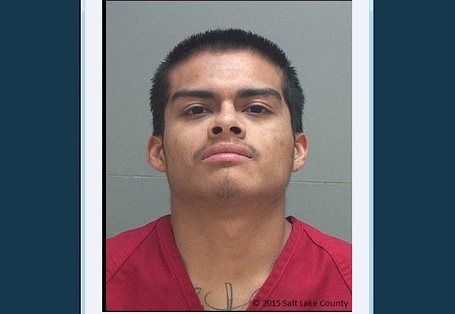 SALT LAKE CITY, Utah, Dec. 17, 2015 (Gephardt Daily) — One of the three men involved in the robbery of the Lee Mart in March accepted a plea deal, and the other two were ordered to stand trial for first-degree murder.
Twenty-year-old Martin Castillo, of Salt Lake City, pleaded guilty to aggravated robbery in exchange for the murder charge against him being dropped and for his cooperation in testifying against Alexis Alan Garcia, 20, and Juan Andres Zalazar, 23.
Castillo admitted to driving the getaway vehicle on March 18 when Garcia and Zalazar went inside the convenience store, at 5909 S. 700 West,  Murray, and robbed the clerk at gunpoint.
During the robbery, the store clerk, David Marsh, 62, threw an empty cash register at one of the men, later identified as Zalazar, as he ran out the door. Zalazar reacted by turning and firing several shots at Marsh. Investigators say two customers found Marsh a short time later and called 911.
The well-liked, longtime worker died a week later from his injuries.
Third District Judge Ann Boyden decided there was enough probable cause for both men to stand trial for the murder of March, and for aggravated robbery.
The men will have separate trials. Garcia's next court date is scheduled for Jan. 25 and Zalazar will return on Feb. 1.
Castillo faces a minimum of 10 years in prison, but his sentencing has been delayed until after the completion of the trials of both Zalazar and Garcia.