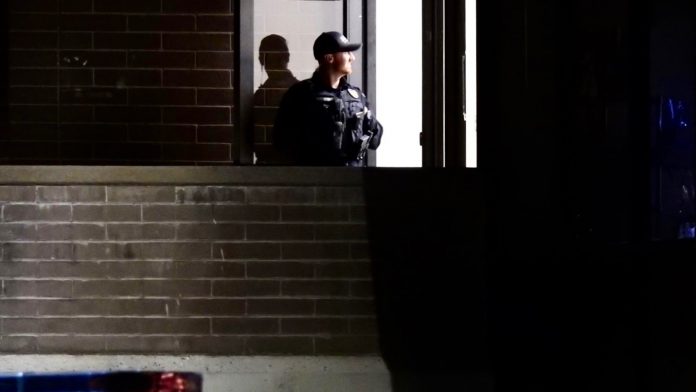 MILLCREEK, Utah, Oct. 24, 2019 (Gephardt Daily) — A man police say "was shooting at shadows" prompted a mass police response in Millcreek overnight.
Unified Police Sgt. Melody Gray told Gephardt Daily officers were called to the Brick Lofts Apartments near 3098 Highland Drive about 3:15 a.m. on a "shots fired" call.
When police arrived, they were forced to take cover as multiple gunshots were heard coming from the apartment complex.
A call for help went out to nearby agencies, and officers responded from across the valley. Reverse 911 calls were also made, telling nearby residents to shelter in place.
SWAT officers were preparing to move on the apartment when a woman, initially thought to be a hostage, was able to contact police and told them the man firing a weapon was high on drugs and "shooting at imaginary objects."
The woman was able to escape the apartment and the stoned-out shooter was taken into custody.
Gray said no one was injured in the incident, although police would be on scene for several hours executing a search warrant on the residence.
Gephardt Daily will update the story as more information becomes available.