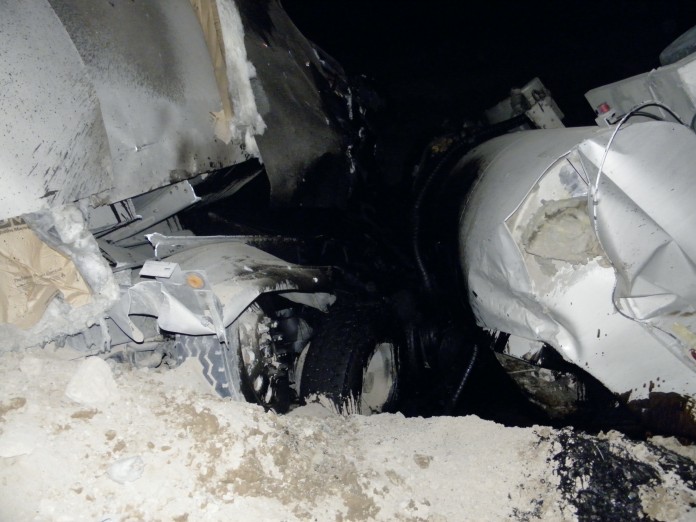 Tanker Spills 12,000 Gallons of Crude Oil in Utah Rollover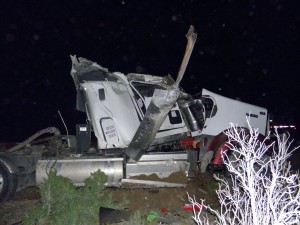 DUCHESNE COUNTY, UT – May 17, 2015 (Gephardt Daily) – A semi-truck hauling two tankers overturned in Duchesne County Saturday night, critically injuring the driver, while spilling an estimated 12 thousand gallons of crude oil into a dry wash.
According to a statement by the Utah Highway Patrol, the truck was traveling northbound on Wells Draw Road around 8 p.m. roughly eight miles south of State Route 40, when the driver lost control and rolled the vehicle.
Both oil tankers ruptured, sending the thick black crude oil cascading into the dry creek bed. The oil flowed for nearly a mile before coming to a stop.
The 44-year old driver was taken to Uintah Basin Medical Center in Roosevelt and was later flown to Intermountain Medical Center in Murray with head and back injuries.
Crews worked throughout the day Sunday to contain and clean the oil spill.