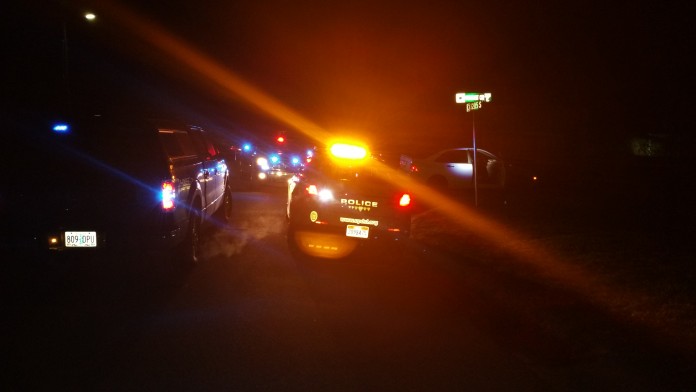 MILLCREEK, Utah, March 17, 2016 (Gephardt Daily) — A man and a woman were arrested Thursday after eagle-eyed officers spotted them in a vehicle matching the description of one taken in an armed carjacking in Taylorsville, police said.
Sgt. Saul Bailey, Salt Lake Metro Gang Unit, said approximately 10 p.m. Thursday, detectives from the Metro Gang Unit on an unrelated investigation noticed the vehicle in the area of 2300 East and 3300 South. The vehicle had been carjacked on March 14.
"We put resources in the area and maintained surveillance on it," said Bailey. "We observed the vehicle pull into the neighborhood in the area of 2150 East and 3205 South. At that point we conducted a felony stop on the vehicle using police service dogs from Unified Police Department and Salt Lake City Police Department.
"Subsequently we took two individuals into custody without incident and confirmed that this vehicle was in fact the one taken in the car jacking on March 14. The investigation is currently underway and we're attempting to conduct some interviews but right now we have an adult male and an adult female in custody.
"As part of the investigation and to be thorough we're going to secure the car, do an evidence hold on it and draft a search warrant and then see if there's any evidentiary value after that regarding the contents of the car."
Bailey said it is unknown at this point whether the suspects are the same people as were in the initial report of the carjacking.
"They were cooperative, but as is standard with a forcible felony which this vehicle was involved in. We did what's commonly known as a felony stop where the suspects were called out at gunpoint and then safely taken into custody."
The names of the suspects are not being released at this time. The driver had misdemeanor warrants and the passenger had a National Crime Information Center felony warrant out of another state.