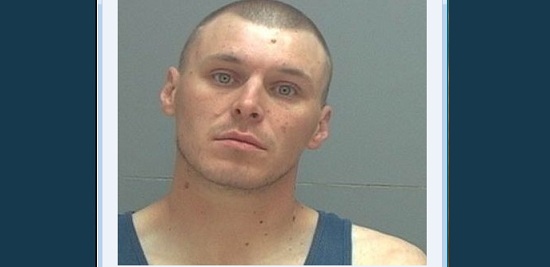 SALT LAKE CITY, Utah, Jan. 8, 2016 (Gephardt Daily) — A third person involved in an ambush-style shooting of a Salt Lake man during a botched drug deal has been sentenced to jail.
Chris Villiard, 29, who accepted a plea deal in October to one count of felony aggravated robbery in exchange for the murder charge against him to be dismissed, was sentenced Friday to one year in jail and five years probation.
Villiard was the third person to receive jail time for the murder of Orlando J. Roybal on Dec. 4, 2014 during an apparent botched drug deal.
Cameron Fuger, 28, who also accepted a plea deal similar to Villiard's, was sentenced to one year in jail in November.
Amar Miljkovic, 25, the gunman, pleaded guilty to murder and received 15 years to life.
A fourth suspect, Whitney Marie Connor, 28, has pleaded not guilty to first degree murder, aggravated robbery, and obstructing justice. Her next court appearance is scheduled for Jan. 22, 2016.
Roybal, 32, was killed after he and his girlfriend went to a home near 600 East Leland Ave. Connor apparently got in the back seat of the vehicle while the three men approached from the front of the car, grabbed Roybal's girlfriend's purse and shot Roybal multiple times.
According to Salt Lake Police, when police originally arrived on scene, after receiving calls of shots fired, the only thing they found were shell casings.
Police later located Roybal at a nearby hospital where he had arrived with multiple gunshots. However, he died before reaching the trauma unit.