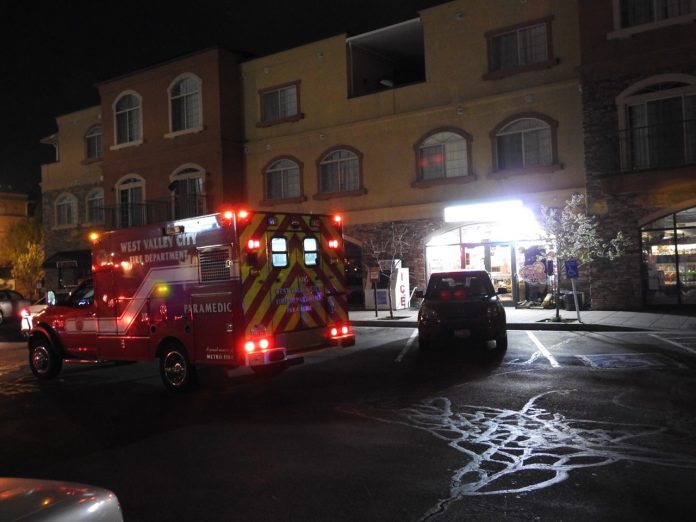 WEST VALLEY CITY, Utah, April 2018 (Gephardt Daily) — A tenant walking through the parking lot of the Village at River's Edge apartments Thursday night was approached by three strangers who robbed and assaulted him, West Valley City police say.
Sgt. Todd Gray, West Valley City Police Department, said police responded to the scene, at 3300 South and 1300 West, at 11:53 p.m.
"That citizen was approached by two males and a female on foot," said Sgt. Todd Gray, WVCPD. "They held him at knife point. They took some of his belongings, including his wallet and money.
"They attempted to stab him and were unsuccessful, because the victim sustained a minor cut or abrasion."
The suspects then fled south on 1300 West, Gray said. The victim went to a nearby business for assistance.
"K-9 officers attempted to look for the suspect in the area and were not successful," he said. "It is assumed they had a vehicle in the area they might have fled in."
The victim was evaluated at the scene, and declined to go to the hospital. Gray said multiple surveillance cameras were in the area, and investigators would be looking for images of the suspects, who are believed to be in their mid-20s.