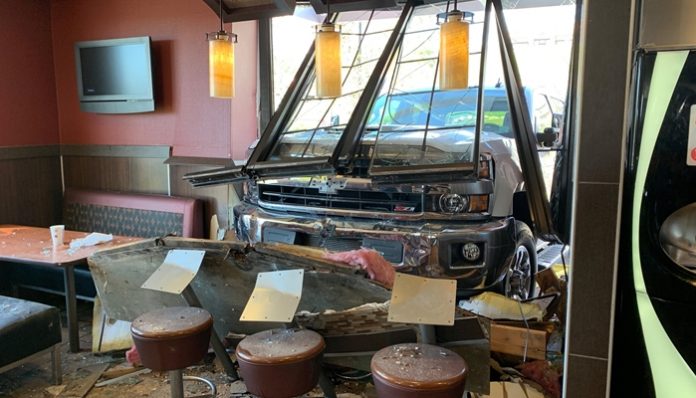 PARK CITY, Utah, June 4, 2019 (Gephardt Daily) — A truck slammed through the window of a McDonald's in Park City after the driver passed out behind the wheel Tuesday morning.
Lt. Andrew Wright of the Summit County Sheriff's Office told Gephardt Daily the crash occurred at the fast food chain restaurant, at 6450 N. Landmark Drive, at approximately 10 a.m.
Wright said the driver was attempting to go to McDonald's, but he wasn't feeling well, and the next thing he knew, he woke up and he had crashed his truck through the window of the restaurant.
The man was conscious when officials arrived, and was not injured. The man's wife transported him to a doctor to be checked out.
Wright said that though that is a very busy McDonald's, and the front end of the truck ended up in the lobby area, no one was sitting at those tables and there were no injuries.
The exact extent of damage has not yet been estimated, but Wright said it is "substantial."