LOUISVILLE, Sept. 23, 2020 (Gephardt Daily) — Two Louisville (Kentucky) Metropolitan Police officers were shot on Wednesday as as protesters marched to demand justice for Breonna Taylor, a Black woman and an emergency room technician who was shot and killed by police in March in a no-knock raid on her apartment.
The Wednesday protest followed the a decision by the Jefferson County grand jury that only one officer involved in the incident, former detective Brett Hankison, would be charged in connection in the case.
In addition, the grand jury ruled that Hankinson would be charged with three counts of wanton endangerment for shooting at neighboring apartments, not for actions that contributed to the fatal shooting of Taylor.
Sgt. John Mattingly and Detective Myles Cosgrove, the two other officers involved in the botched narcotics raid, will face no charges in the case, even though an FBI ballistics analysis showed Cosgrove's gun fired the bullet that killed Taylor, according to reports.
Kentucky Attorney General Daniel Cameron on Wednesday said the officers were "justified in their use of force" because Taylor's boyfriend fired at officers first.
The boyfriend has said that because the raiding officers did not identify themselves as police, he believed them to be armed intruders, and acted on that belief.
The NAACP said in a statement Wednesday that that the justice system "failed" Taylor. Read the full statement at the bottom of this article.
Protests calling for justice for Taylor were held in multiple cities, including Salt Lake City.
Louisville Mayor Greg Fischer announced a curfew for Jefferson County starting at 9 p.m. Eastern Time on Wednesday.
"By authority of the mayor, a county-wide curfew will go into effect for the next 72-hours between 9 pm and 6:30 a.m.," says a test shared by police. "Please plan ahead."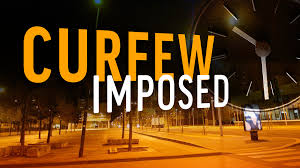 NAACP statement
The NAACP released the following statement regarding Louisville city official's decision to indict one police officer in connection with the murder of Breonna Taylor:
The injustice we're witnessing at this moment can be sensed throughout the nation. Kentucky's Attorney General Daniel Cameron's failure to bring substantial charges against the officers who murdered Breonna Taylor causes angst and pain for far too many Americans still reeling from a pandemic. The charges of wanton endangerment in connection with the murder of Breonna Taylor does not go far enough and is a miscarriage of justice for her family and the people of Louisville. Atrocities committed against the people of this country by the authorities cannot and should not go unanswered when miscalculations are made. The continuous and blatant failure of a system sworn to protect the very citizens it endangers is all too telling of its efficiency and viability.
The justice system failed Breonna Taylor and, as such, failed us. From the officers' ill-informed conduct to the city official's delayed response, their actions have discredited their pledge and responsibility to the greater community. It is unacceptable that, once again, culpability has eluded those guilty of state-sanctioned murder.
In this case, and countless others, we must ask ourselves and those elected to serve, "Who is responsible for this system and its outcomes?" We must demand that our system of justice holds people working within it accountable. Black lives cannot continue to be considered collateral damage in these instances. The recent announcement of one indictment against the police officer Brett Hankison proves city officials believe otherwise.
This devastating blow to the community of Louisville and the nation is heart-wrenching. Our efforts to realize justice for Breonna Taylor should be redirected to bring attention to the faulty and burdensome justice system that compromises our society's moral and humane fabric. Our course of action is to vote and make it abundantly clear that we will not tolerate the injustice we're observing. Far too many Black lives have been lost due to the egregious malpractice of police officers, elected officials, and the justice system as a whole. We must press forward in our pursuit of dismantling oppressive ideologies that plague our country so we can reach parity and equity on all fronts.