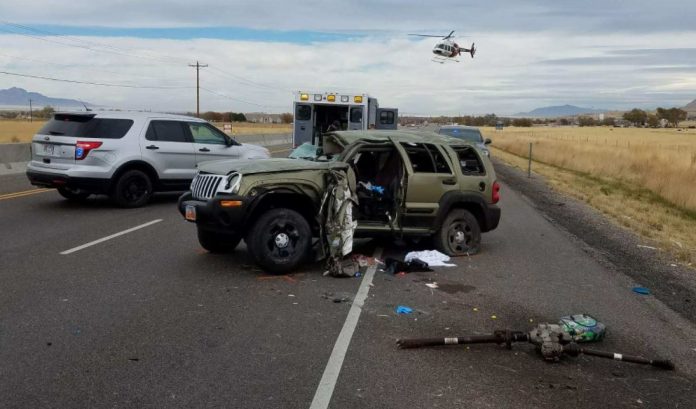 TOOELE COUNTY, Utah, Nov. 2, 2017 (Gephardt Daily) — A Tooele woman died Wednesday on State Route 36 when she lost control of her Jeep and it rolled multiple times.
Victim Jennifer J. Charmley, 33, was driving north near mile post 58, in Erda, when she struck the median that divides the four-lane roadway.
Charmley over-corrected to the right, causing the vehicle to slide to the right shoulder. She then over-corrected to the left, causing the vehicle to slide off the shoulder.
"The Jeep rolled multiple times along the shoulder and back onto the roadway," the UHP account says. "The Jeep came to rest on its wheels facing west. The driver was wearing her seatbelt at the time of the crash."