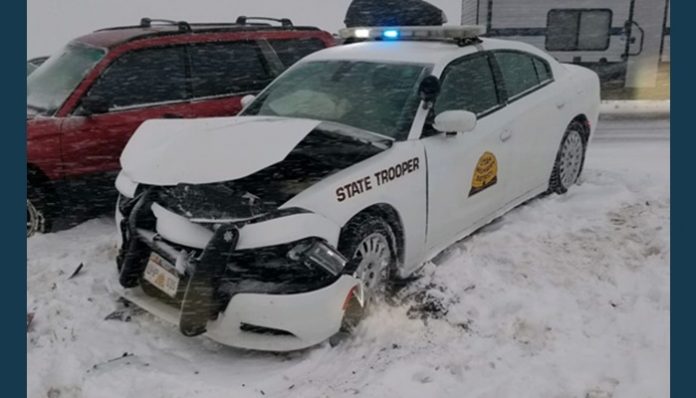 SOUTHERN UTAH, Nov. 29, 2019 (Gephardt Daily) — A Utah Highway Patrol cruiser was struck head on Friday on Interstate 15, and the Department of Public Safety is reminding drivers to slow down and be more cautious on the snowy roads.
The incident happened at about 3:40 p.m. as UHP Sgt. David Bairett was attempting to slow traffic on southbound I-15 near milepost 100, south of Beaver, according to a news release from DPS.
He was hit head on by another vehicle.
Bairett and the driver of the other vehicle were uninjured, "but it was quite an impact," the news release said.
During inclement weather such as Utah is experiencing now, it's important for everyone to allow extra driving time, make sure tires are in good condition for driving on snow and ice, and slow down in order to better maintain control of the vehicle, officials say.