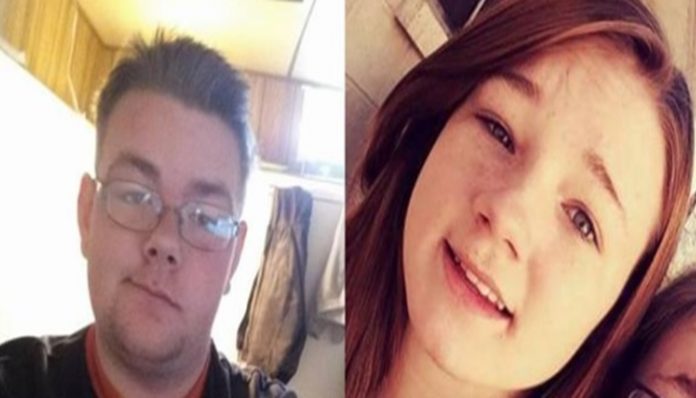 For an updated story, click here.
TOOELE, Utah, Jan. 10, 2018 (Gephardt Daily) — A $5,000 reward is being offered for information leading to the recovery of a Jeep Cherokee Sport belonging to two teens who went missing after leaving Tooele to drive to Eureka on Dec. 30.
Authorities say Brelynne Otteson, 17, who goes by Breezy, and Riley Powell, 18, left Tooele after visiting family, and were planning to stop in Spanish Fork, then drive back to Eureka, where they live with family members of Powell.
Family members said when they last spoke to the couple, they said they were just outside of Spanish Fork. Eureka is approximately 60 miles south of Tooele.
The two were reported missing to the Juab and Tooele County Sheriff's Offices Jan. 2 after they did not make it to Spanish Fork. Search and rescue teams have been deployed and the Air Response Foundation, based in Herriman, is also searching for the pair with airplanes.
Otteson's aunt, Amanda Hunt, has set up a Facebook page called "Searching for Breezy and Riley," to post the latest information on the search.
Hunt posted Tuesday evening: "Juab County Sheriff's Office received information back in regards to UDOT traffic cameras. Unfortunately the Department of Transportation does not have a database that records traffic data. Due to weather conditions Civil Air Patrol were only able to fly a minimal amount of time today and will resume tomorrow if weather permits."
Hunt added the family is now offering a $5,000 reward for information provided that results in the recovery of the dark blue 1999 Jeep Cherokee Sport the two were travelling in, which has license plate number 674 VWV.
Powell is known to enjoy off-roading in the Jeep and authorities believe the couple may have gone onto a dirt road and become stuck.
Anyone with information about this case is asked to call the Juab County Sheriff's Office at 435-623-1344, or the Tooele County Sheriff's Office at 435-882-5600.
Gephardt Daily will have more on this developing story as information becomes available.