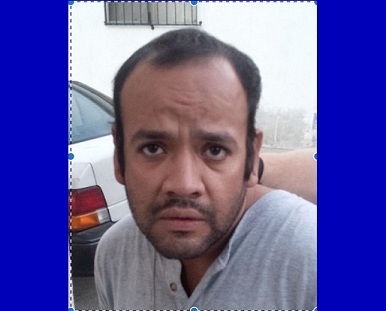 SALT LAKE COUNTY, UTAH – November 10, 2015 (Gephardt Daily) – A Utah man wanted in connection with a shooting of an off-duty SLC Airport Police Officer has been arrested in California.
According to Lt. Jared Garcia of the Utah State Bureau of Investigation, Saul Martinez, 33, of Tooele, was taken into custody on Monday, November 9 by Deputy U.S. Marshals in the Los Angeles area on an active warrant out of Utah for attempted murder, felony discharge of a firearm, possession of a dangerous weapon and aggravated assault.
Martinez was wanted in connection with an incident on the evening of July 8, 2015, when an off-duty airport officer was at a gas station in Magna and noticed a stranded motorist walking away from the station with a can of gasoline. Investigators said the officer gave the motorist a ride to his vehicle on 8400 West on SR-201 when a White Jeep Cherokee, driven by Martinez, pulled up behind them.
Detectives said Martinez began approaching the passenger side of the vehicle when the stranded motorist exclaimed "He's here to kill me." Police say the airport officer began to drive off when Martinez allegedly fired multiple rounds toward the passenger door. Neither the officer or the passenger was injured. 
The passenger was able to identify Martinez as the individual who fired the shots at them and the U.S. Marshals Service's Violent Fugitive Apprehension Strike Team (VFAST), Deputy U.S. Marshals and State Bureau of Investigation officers have spent the last several months tracking his whereabouts until a lead took them to a residence in the 3700 block of Maple Avenue in Los Angeles, California.
Martinez was taken into custody without incident and is currently being held in a Los Angeles-area jail awaiting extradition to Utah.