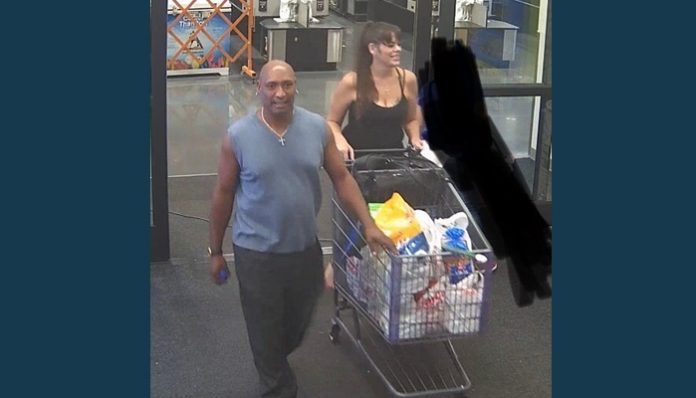 UTAH COUNTY, Utah, Oct. 23, 2019 (Gephardt Daily) — Officials are searching for a man and woman thought to be part of a check fraud case in Utah County.
"On Aug. 23, a woman in Lakeshore, west of Spanish Fork in Utah County, placed payment for a bill in her mailbox," said a news release from the Utah County Sheriff's Office.  "Unknown to the victim is that the bill was stolen."
The check was apparently altered and copies were made and used to fraudulently make purchases at Winco in Orem on Aug. 25, and Walmart in Orem on Aug. 26.  The original check amount was for $72.  The amount of the two fraudulent checks to Winco and Walmart were $243.29 and $258.36 respectively, the news release said.
Winco was able to provide security footage of a man and woman making a purchase using one of the fraudulent checks. The man is black and in surveillance photos, has two silver earrings and a chain with a silver cross around his neck. He's wearing a sleeveless shirt and dark pants. The woman is Caucasian and has long dark hair; she's wearing a black tank top, dark pants and sandals. Another person that is in the photos has been edited out by officials.
Anyone who recognizes either of these suspects is asked to contact Detective Turner at 801-851-4010.