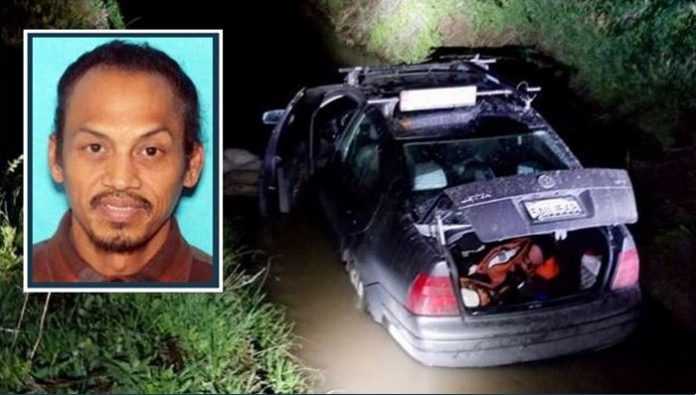 For an updated story, click here.
BOX ELDER COUNTY, Utah, May 23, 2019 (Gephardt Daily) — Utah Highway Patrol officials have identified the Utah driver shot and killed on Wednesday night on Interstate 84 in Box Elder County, near Snowville.
The victim was 50-year-old Dennis Gwyther, who was driving a Range Rover from the Salt Lake City area toward Idaho for work. Gwyther, a flight attendant, and his passenger, a coworker, were shot by the driver of a passing car. Gwyther's passenger was hit in the arm, and suffered non life-threatening injuries.
The passenger called 911, and summoned help to the area, known as Rattlesnake Pass. He described the shooter's vehicle as a silver Jetta with a distinctive antenna, Utah Highway Patrol Lt. Ryan VanFleet said at a news conference.
UHP put out an attempt-to-locate call, and a vehicle matching the description of the shooter's car was spotted on Interstate 86 near Burley, Idaho. The driver fled an attempted traffic stop, and the gray Jetta was later found, abandoned, in a creek. A gun was found inside.
The car is registered to 45-year-old Jonathan Llana, who Idaho State Police have identified as the murder suspect. As of 1 p.m. Thursday, Llana — said to be from the Los Angeles area — remained at large, VanFleet said.
Officials have found no evidence that the Jetta driver and Gwyther knew each other or had a previous road-rage incident. VanFleet did say that all traffic had been slowed prior to the shooting due to one semi trying to pass another and both traffic lanes being blocked.
As of 1 p.m. Thursday, the suspect had not been apprehended. Officials from multiple agencies were searching the countryside. Those involved include a helicopter search team from Utah's Department of Public Safety.
Anyone who sees the suspect or has information to share with Idaho State Police is asked to call 208-846-7550.