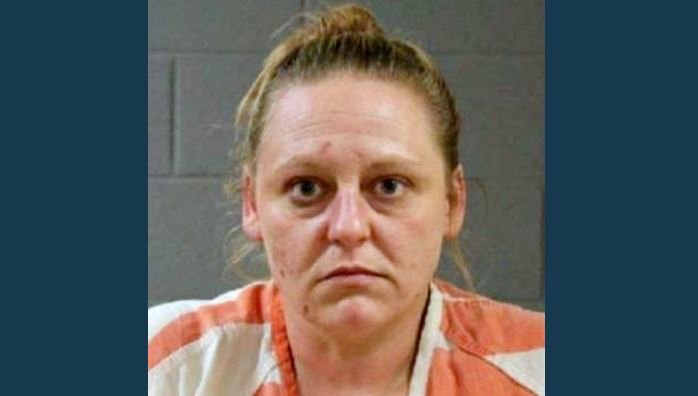 TOQUERVILLE, Utah, Aug. 29 (Gephardt Daily/UPI) — A mother guilty of child abuse by starving her 12-year-old son until he weighed 30 pounds and locking him up in a feces-covered bathroom for more than a year has been sentenced to a maximum of 45 years in prison.
Brandy Kay Jaynes, 36, was ordered to serve consecutive sentences of 1 to 15 years for each of the three second-degree felony counts of intentional child abuse she had pleaded guilty to earlier this year, reported the Spectrum.
Jaynes' home in Toquerville was described by prosecutors as a "torture chamber."
"During a search of the home, detectives located an upstairs bathroom that the victim's mother admitted to being the room the victim stayed in," the probable cause statement said.
Officers found a few empty bean cans and a spoon in the shower. The shower's drain was covered with duct tape, and the light switch had been taped in the "off" position.
The 12-year-old boy weighed only 30 pounds when he was examined by doctors on Jan. 8. That's about a third of the average weight for a boy that age, according to a government chart from the Center for Disease Control. The case sparked worldwide outrage when the news broke.
"Instead of eating breakfast, lunch and dinner, I would only get one meal of a couple of hot dogs every other day for months," the victim, now 13, said in a statement. "I felt frozen when I was drenched with ice cold water in the winter."
Lt. David Crouse said in January that the boy had been locked up for at least one year, maybe two, but officials now believe he may have been in isolation for seven to eight years. His father, who reportedly did not live at the residence, took the child to a local hospital for treatment.
According to a probable cause statement, a doctor at the Dixie Regional Medical Center called it "the worst case of malnutrition he has ever seen."
The boy reportedly was taken out of school three years ago. His two siblings continued to go to school and showed no signs of abuse.
"I've been doing this for 30 years, (and) I've never seen anything like this," said Fifth District Court Judge Eric Ludlow. "I've handled murder cases, rape cases, and I've never seen anything like this. It's unbelievable, quite frankly."