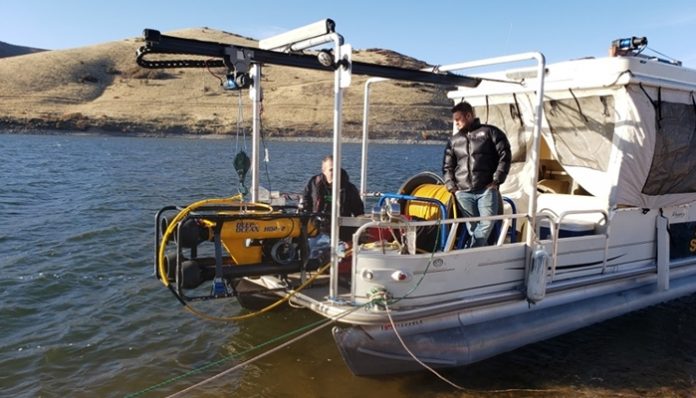 WASATCH COUNTY, Utah, Oct. 13, 2019 (Gephardt Daily) — Wasatch Search and Rescue responded to Deer Creek Reservoir Friday after a fisherman's car "went for a swim."
"Crews were called to Deer Creek today about 12:28 p.m.," said a Facebook post from Wasatch SAR. "A fisherman had lost his car over the bank. The fisherman parked his car on the bank of Deer Creek at Sailboat Beach."
He walked to the back of the car to retrieve his fishing gear.
"The car started to roll so ran to the front of the car and tried to open the door," the post said. "Unfortunately he ended up holding the broken door handle as the car went for a swim."
Crews found the car in 96 feet of water, the post said.
Summit County Search and Rescue Teams assisted in the operation, the post said.