NEW YORK, Sept. 12 (UPI) — South African supermodel Candice Swanepoel expressed her appreciation to the people who helped her after she fell during the Givenchy runway show at New York Fashion Week Friday.
"Thank you to who ever picked me up off the runway tonight," Swanepoel captioned an Instagram photo of the bloody knees she sustained in the fall.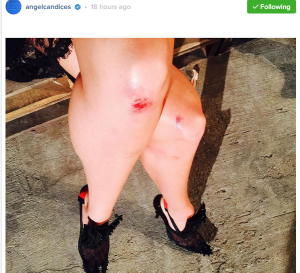 "left with little scratches but mostly a bruised ego," she added. "#ohwell."
Swanepoel, 26, also is to participate in the Victoria's Secret Fashion Show in December.