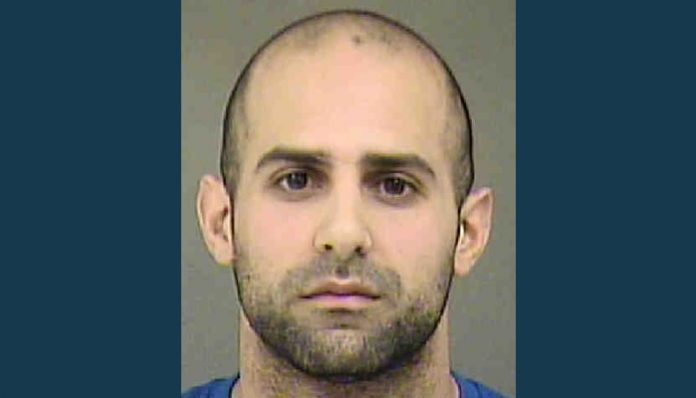 Nov. 11 (UPI) — An air traffic controller at Charlotte Douglas International Airport was arrested for having a homemade pipe bomb made by his roommate, the Charlotte-Mecklenburg Police Department said.
Paul George Dandan, 30, was charged Friday with possession of a weapon of mass destruction, acquiring a weapon of mass destruction and transporting a weapon of mass destruction and was being held in the Mecklenburg County Jail on a $45,000 bond.
Authorities also arrested Derrick Fells, 39, who built the bomb to "use it against a neighbor with whom he was involved in an ongoing dispute," investigators said, but instead changed his mind and gave the bomb to Dandan. Fells has been charged with three counts of manufacturing a weapon of mass destruction and one count of possession of a weapon of mass destruction.
Around 10:30 a.m. on Nov. 3, police officers responded to a 911 call about someone housing a homemade explosive, later determined to be a homemade pipe bomb.
WCNC-TV reported the two men are roommates.
Charlotte Douglas Airport said Dandan "only had access to the offsite Air Traffic Control Tower and had no access to the restricted areas of the terminal or ramp. He did not have access to any aircraft at the Airport."
The Federal Aviation Administration said Dandan's access to the airport "was terminated."
The FBI said it is assisting Charlotte-Mecklenburg Police with the investigation and doesn't intend to file federal charges.
In March 2015, Dandan was arrested and charged with assault on a female.