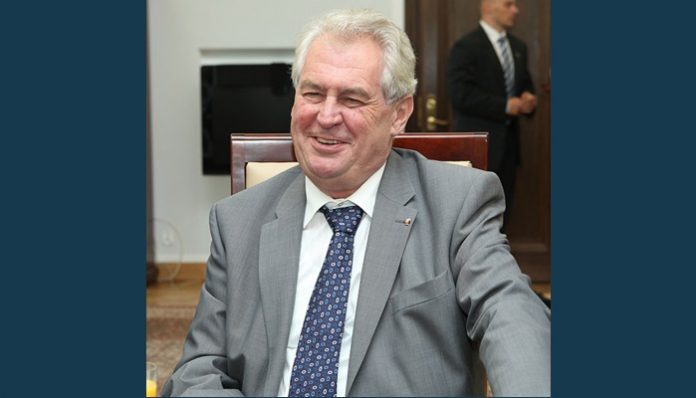 June 16 (UPI) — Czech President Milos Zeman symbolically has burned a pair of giant red underwear in Prague, hoping to put to rest a growing protest against him.
The tent-like pair of boxers had been used by a local art collective, Ztohoven, to protest Zeman's pro-Russian and pro-Chinese political stance.
In 2015, the art group climbed to the top of stately Prague Castle, the seat of presidential offices, and flew the underwear on a flagpole after removing the Czech flag. The stunt was designed as a protest against Zeman and what they regarded as a lack of shame. The group have sardonically called Zeman "the man who is not afraid."
The Czech president, recently re-elected to a second term, called an outdoor news conference on Thursday. There, Czech Chancellor Vraitslav Mynar unfolded the red boxers. He and Zeman then gave the fabric to Prague firefighters, who ceremonially burned it.
The short ritual was meant to exorcise whatever impact the symbol had.
Zeman said he purchased the giant underwear for a single Czech crown, a coin roughly valued at five U.S. cents.
It was unclear if the boxers were the same pair Ztohoven flew at Prague Castle.