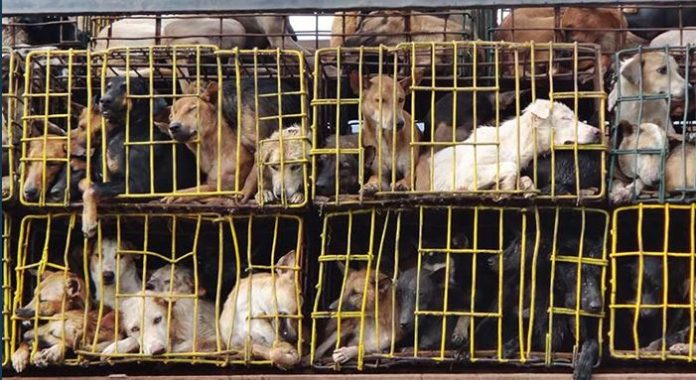 Aug. 7 (UPI) — The Indonesian government has vowed to halt the trade of dog and cat meat, citing a possible decline in tourism over perceived animal cruelty.
The promise came last weekend after a two-day meeting between the Agriculture Ministry and animal welfare organizations. The ministry's director of veterinary public health, Syamsul Ma'arif, said the practice hurts the country's reputation internationally.
"Foreign countries find a low standard of animal welfare and cruelty unacceptable and will stop visiting Indonesia, which is bad for tourism," he said in a statement to the Jakarta Post.
The Humane Society International of Australia, which attended the meeting as part of the Dog Meat Free Indonesia Coalition, said trade in dog meat also is a public health threat and "significant animal welfare issue."
The coalition warned that dog meat sold at a market in North Sulawesi tested positive for rabies in May.
"The extreme cruelty of Indonesia's dog and cat meat trades is intolerable under both Indonesia and international animal welfare standards, and the government is right to be concerned about the impacts of these trades on its international reputation," said Lola Webber, head of the Dog Meat Free Indonesia Coalition.
"Customs evolve and the nationwide movement from within Indonesia calling for an end to these trades is proof that Indonesia is ready to banish the dog meat trade to the history books of shame and illegality. This latest announcement will be celebrated globally," she added.