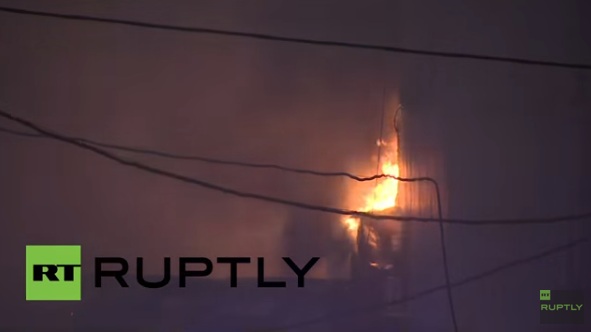 MOSCOW, Jan. 31 (UPI) — At least 12 people, including three children, thought to be Central Asian immigrants were killed in a large fire at a textile factory near Moscow, Russia, on Saturday.
Firefighters battled the blaze in Moscow's Sokolniki district for more than five hours before it was extinguished. About 33,000 square feet of the building burned. The victims were living and working in the building. Among them were three children, including one infant.
Authorities suspect arson as forensic experts continue to investigate the cause of the fire. Several sources fueling the fire have been found, generating suspicions that the building might have been set ablaze to conceal a crime.
Russian Investigative Committee spokesman Yulia Ivanova told reporters that a criminal case has been launched under the "deliberate destruction or damage to property entailing human death and other grave consequences" under the Russian Criminal Code.
Authorities added that it was unclear if the victims were killed by the fire or by criminal actions before the blaze engulfed the building.