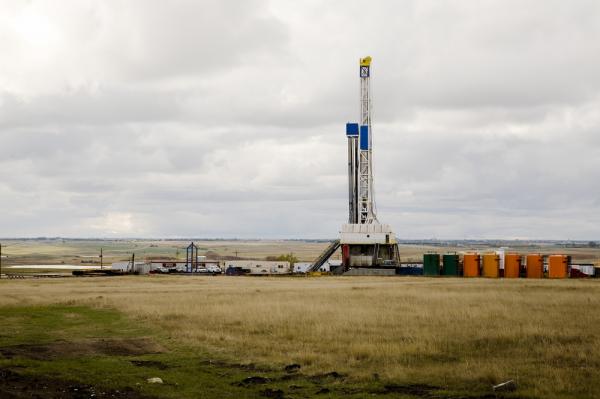 WASHINGTON, Oct. 12 (UPI) — The amount of activity in the exploration and production side of the U.S. oil and gas sector suggests declines have bottomed out, an industry report said.
The American Petroleum Institute said it estimated there were 2,285 oil wells drilled and completed during the third quarter of the year, which was about 3.7 percent less than the previous quarter. That follows an average 17.3 percent decline over the last six quarters.
"This report shows evidence that the consistent decline in oil and natural gas drilling could be coming to an end," Hazem Arafa, director of API's statistics department,said in a statement.
Oil field services company Baker Hughes reported last week that the average U.S. rig count for September was up 28 from the previous month to 509, while Canada posted a gain of 12 from August to 141.
Rig numbers serve as a barometer to gauge how confident companies are in investing in new exploration and production activity. The net global rig count for September was up 2.4 percent from the previous month, according to Baker Hughes.
Crude oil production in North American has come under pressure from lower crude oil prices, but a recent OPEC agreement to consider a production freeze has given the market optimism the market won't crash again below $30 per barrel, as it did earlier this year.
Completed wells lag behind new rig deployments by as much as a year. After the quarter of slowing declines in well completions, API said it was optimistic that both figures could show signs of recovery in the coming quarters.
A review from the U.S. Energy Information Administration finds global tight oil, a lighter grade of crude oil found typically in shale deposits, is expected to double by 2040 to about 10.4 million barrels per day. Most of that, the report found, will come from the United States.
Despite the short-term recovery, the North American rig count for September was down more than 50 percent from last year.