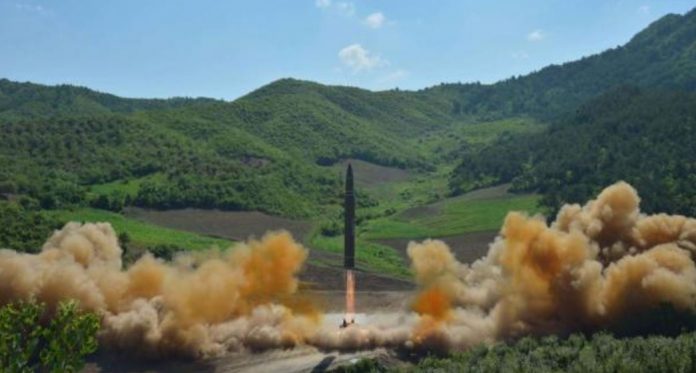 July 28 (UPI) — North Korea fired what appeared to be a ballistic missile into the East Sea late Friday, South Korea's military said.
The missile was launched from Jagang Province, northern North Korea, at around 11:41 p.m., according to the Joint Chiefs of Staff, Yonhap News Agency reported.
The launch was immediately reported to South Korean President Moon Jae-in, who has convened an emergency meeting of his national security team at 1 a.m. Saturday, it said. Japanese Prime Minister Shinzo Abe also called an emergency meeting of senior officials after news of the test was revealed.
The Pentagon said it detected a missile launch from North Korea. A spokesman added that results are being assessed, a Fox News correspondent reported.
Japanese broadcaster NHK reported that Cabinet Secretary Yoshihide Suga said the missile flew for about 45 minutes.
The precise location of the landing was not established.
If confirmed, Friday's launch would be North Korea's 14th missile test this year, each in defiance of a United Nations ban.