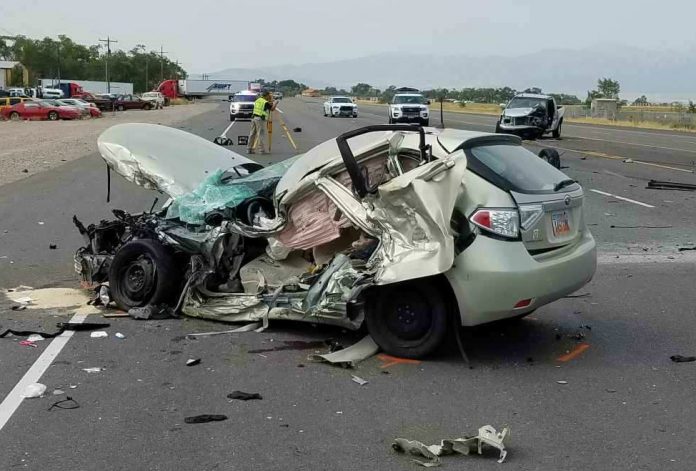 TOOELE, Utah, Aug. 7, 2017 (Gephardt Daily) — A 35-year-old man who was in extremely critical condition after a two-vehicle collision on State Route 36 in Tooele died of his injuries.
Utah Highway Patrol identified the man as Christopher R. Bryson, of Stansbury Park, Utah. 
The crash occurred just after 8:50 a.m. Monday on SR-36 and Canyon Road at milepost 64, the Utah Highway Patrol said in a news release.
A silver Chevy Colorado pickup driven by a 60-year-old woman was southbound on SR-36, when it drifted out of the southbound left lane, across the center turn lane, and into the left travel lane of northbound SR-36, the news release said. 
A gold Subaru Impreza driven by Bryson was northbound on SR-36 in the left lane. The truck struck the Subaru with the impact occurring on the driver's side of each vehicle, and both vehicles came to rest in the northbound lanes.
Bryson was flown to the University of Utah hospital, where he was pronounced dead. The woman was taken by ground ambulance to a local hospital in fair condition.
Northbound SR-36 was closed at Canyon Road and traffic was being diverted for the investigation, but the road has since reopened.