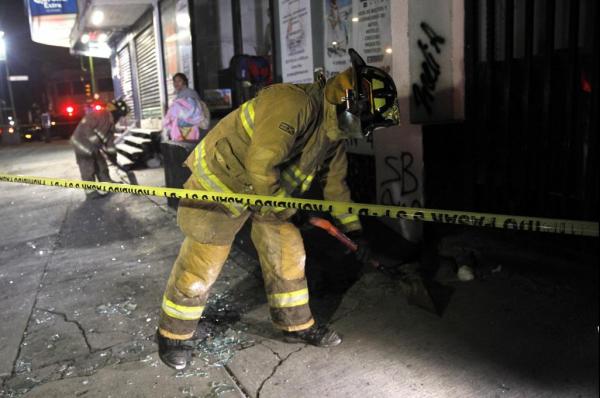 Sept. 8 (UPI) — Dozens of people are dead in Mexico after the most powerful earthquake to hit the country in 100 years, officials said Friday.
Authorities began confirming death counts Friday morning, just hours after the 8.1-magnitude quake hit Pijijiapan, along Mexico's southern coast, just before midnight Thursday.
The quake was strong enough to be felt in Mexico City, 630 miles to the northwest. The U.S. Geological Survey reported the magnitude at 8.1, but other institutions rated it between 8.2 and 8.4.
Mexican President Enrique Peña Nieto said in a news conference Friday that the earthquake was the strongest to hit the nation in a century — and that 50 million Mexicans felt shaking.
"The national emergency Committee will remain active to assess damage and coordinate actions of care for the population," he tweeted early Friday.
The death toll will almost certainly rise, officials said. Between 29 and 32 people were reported dead by mid-Friday morning. The Mexican states of Chiapas, Oaxaca and Tabasco confirmed a number of deaths in their regions.
The quake triggered tsunami waves as high as 10 feet, the U.S. Pacific Tsunami Warning Center said.