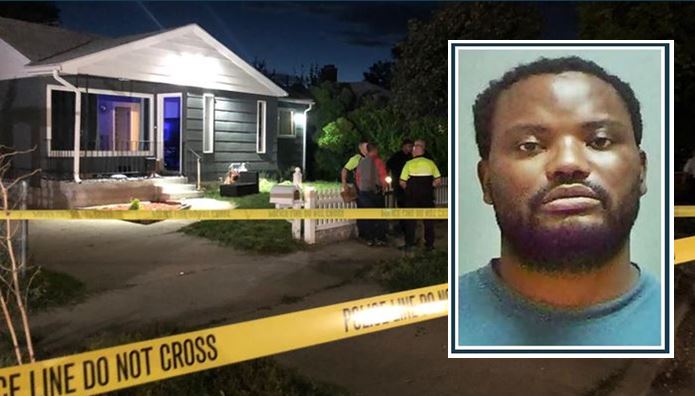 SALT LAKE CITY, Utah, Aug. 13, 2019 (Gephardt Daily) — The Salt Lake County District Attorney's Office announced Tuesday that 19 charges of sexual exploitation of a minor have been filed against Ayoola Ajayi, the man accused of killing University of Utah student MacKenzie Lueck, whose body was found with blunt force trauma to the head and hands bound behind the back.
The new charges are based on images found on 31-year-old Ajayi's computer, which was seized and searched as part of the Lueck homicide investigation, a statement from the Salt Lake County District Attorney's office says.
"West Regional Computer Forensics Lab examined the computer and found numerous images of children engaged in sex acts. Mr. Ajayi remains innocent until proven guilty in a court of law."
The 19 charges all are second-degree felonies.
The images are described in the probable cause statement.
Several images are described as showing girls, estimated age 4 to 7, performing a sex act on a male. Others are described as showing girls, estimated age 4 to 8, posed to showcase specific body parts.
The DA's office has requested the court issue a warrant of arrest for Ajayi to ensure he appears to face charges, noting that he is currently in jail.
Lueck case
Ajayi was taken into custody in the Lueck case after phone records linked the two just before she went missing on June 17 of this year.
Human tissue later recovered in Ajayi's backyard burn pit had a DNA profile consistent with Lueck, and her belongings also were found in the ashes.
The rest of 23-year-old Lueck's body was recovered from a shallow grave in an undisclosed area of Logan Canyon on July 25, after Ajay's phone records placed him at that site. He was taken into custody on July 28.