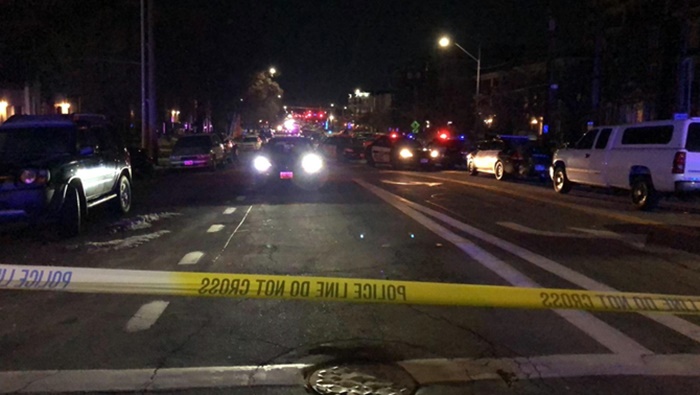 For an updated story click here. 
SALT LAKE CITY, Utah, Feb. 10, 2020 (Gephardt Daily) — Police have blocked off an area in downtown Salt Lake City early Monday morning after an officer was shot while responding to a report of a domestic dispute.
Officers were dispatched at about 3:30 a.m. to an apartment in the area of 125 South and 300 East after someone "experiencing distress" called for help, said Detective Greg Wilking, public information officer for the Salt Lake City Police Department.
When the officers arrived, there was an exchange of gunfire between the officers and the suspect, and both the suspect and an officer were shot.
The suspect then fled the scene.
A heavy police presence covered the area, which was still an active crime scene and blocked to traffic at 7 a.m.
The wounded officer, who was shot in his lower extremities, was transported to the hospital and is reported to be in stable condition with non-life-threatening injuries.
The suspect was found a few blocks away from the shooting scene and is receiving treatment for a gunshot wound, Wilking said.
A woman who apparently was involved in the domestic dispute was found deceased inside the apartment. Her name has not been released pending notification of next of kin.
No other details have been made public while the investigation continues.
Gephardt Daily will update this developing story as more information becomes known.