TUCSON, AZ., July 4, 2016 (Gephardt Daily) — Noel Neill, who played the role of Lois Lane on TV's 'The Adventures of Superman,' passed away at the age of 95.
The actress's manager, Larry Ward, revealed the news via a Facebook post from editor Jim Nolt, saying that Neill died in Tucson, Arizona "following a battle with a long illness," according to People.com.
While she is best known for playing Lois Lane in the TV series "Adventures of Superman" (1952) beginning in the second season in 1953. She actually first played Lois in the 1948 serial "Superman" in 1948.
She replaced actress Phyllis Coates as Lois Lane on the TV series when Coates was offered a leading part in another TV series and left the show.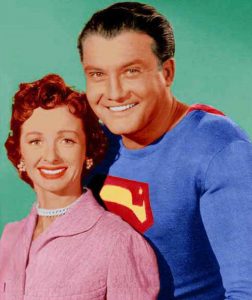 Although she eventually stepped away from the role as Lane, Neill returned to the Superman franchise in 1978, taking on the role of Lane's mother Ella, and again in 2006 when she played Lex Luther's wife Gertrude Vanderworth in "Superman Returns."
"She was kind, selfless, hardworking, funny with a quick wit, and assertive – all the same qualities that embodied the character of Lois Lane," Ward added in the Facebook post. "Noel truly was Lois Lane, and for many of us, she was the first working woman seen on television."
"Few of her fans actually knew her real name, almost always simply calling her 'Lois' to which she would unfailing answer with a bright smile and a kid word. It was more than a role to her. 'Lois' was someone she believed in and a character she happily and warmly embraced."