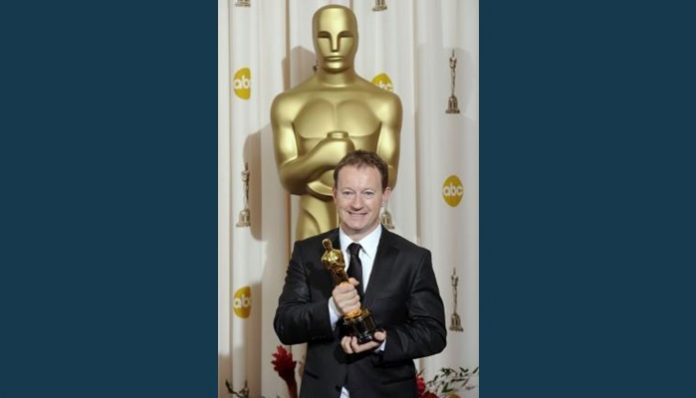 LOS ANGELES, Jan. 17 (UPI) — AMC and the BBC say they are teaming up again with The Ink Factory to adapt another John le Carré novel for the small screen.
Set in 1962, The Spy Who Came in From the Cold is being distributed internationally as a limited series by Paramount. Academy Award-winning screenwriter Simon Beaufoy is penning the program.
No casting has been announced yet.
"I'm very excited by the project, and have great confidence in the team," said le Carré in a statement.
"John le Carré is one of the master story-tellers of our time, and to have the opportunity once again to put his page to our screen is an absolute privilege," added Joel Stillerman, president of original programming and development for AMC and SundanceTV. "Spy is a deep tale of intrigue in one of the most uncertain times in history. We're very much looking forward to continuing our great partnership with Ink Factory and BBC as well as Paramount Television."
Piers Wenger, controller of BBC Drama, remarked: "Following the huge global success of The Night Manager, it's a privilege to announce that John Le Carré will return to BBC One with one of the best spy thrillers ever written. Adapted by Simon Beaufoy, The Spy Who Came in From the Cold is utterly timely in its evocation of the Cold War period and we are thrilled to be working with The Ink Factory and AMC again to bring this seminal novel to the screen for another unmissable drama series on BBC One."
The Spy Who Came in From the Cold was previously adapted as a 1965 movie. It was directed by Martin Ritt and starred Richard Burton, Claire Bloom and Oskar Werner.
Olivia Colman, Tom Hiddleston and Hugh Laurie won Golden Globes for their work in The Night Manager last week.