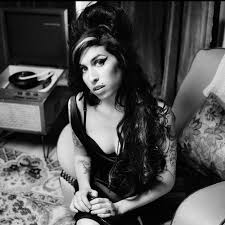 Amy Winehouse Documentary to be Released
LONDON, May 8,2015 (UPI) — The first official preview from the upcoming documentary "Amy" briefly mentions singer Amy Winehouse's writing process through the words of her manager, Nick Schmansky.
"We'd recorded quite a few demo recordings, and I started to talk about whether she ever considered writing," Schmansky says in the narration.
"She said she's not sure about writing songs, but she's written a lot of poems. She knew full well she'd been writing songs, but they were very personal songs."
The clip shows footage, shot with a handheld camera, of close ups of Winehouse's face and a page of her handwritten lyrics.
On a wrinkled sheet of paper complete with doodled hearts, the lyrics "my new best friend," and "when I'm in/ the deepest funk/ she cheers me with/ a little monk," among other lines are written in the singer's childlike cursive.
Despite heavy criticism from Winehouse's family for being "misleading," director Asif Kapadia's "Amy" is set to premier in the U.K. on July 3 no U.S. release date has been scheduled.
[hdplay id=232]