Bill Cosby On Good Morning America: 'I Can't Speak'
SELMA, Ala., May 15, 2015 (UPI) — No place is safe for Bill Cosby to dodge questions about the many allegations against him. That fact might have finally hit him on Good Morning America Friday when he appeared to promote the Black Belt Community Foundation in Alabama.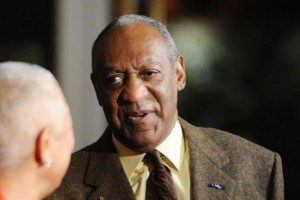 He said that in all of his 52 years in the entertainment business, he's "never seen anything like" the apparent scandal of which he is at the center. When the subject turned to the issue of dozens of women claiming sexual assault, the comedian said, "And reality is the situation. And I can't speak."
When asked how he would respond if a young student asked about doing "some bad things," Cosby said: "I'm prepared to tell this young person the truth about life. I'm not sure that they will come like that. I think that many of them say, 'Well, you're a hypocrite. You say one thing, you say the other.'"
"My point is okay, listen to me carefully. I'm telling you where the road is out," he continued. "Now you want to go here, or you want to be concerned about who's giving you the message?"
Cosby's Good Morning America appearance marks the first public interview, albeit brief, since he went silent during another for NPR in November.