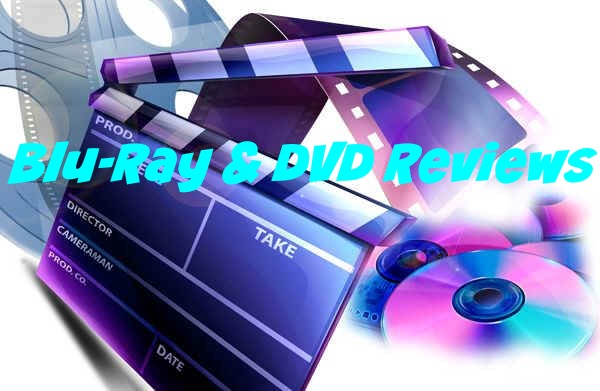 SALT LAKE CITY, June 7, 2016 (Gephardt Daily) — Three films are now available for home viewing: "Zootopia," "Hail, Caesar!" and "13 Hours: The Secret Soldiers of Benghazi."
"13 Hours: The Secret Soldiers of Benghazi" was released by Paramount Pictures Jan. 15. The film opened to $16.1 million and earned $69.4 million during its 10-week run globally.
"Hail, Caesar!," directed by the Coen Brothers, opened Feb. 5 to a box office take of $11.3 million. The George Clooney comedy pulled in $63.2 million worldwide.
"Zootopia" opened March 4 with a weekend total of $75 million. The Disney animated film managed to bring home $1 billion in its 15-weeks in theaters.
The Reviews:
Zootopia
Starring the vocal talents of Ginnifer Goodwyn and Jason Bateman
Rated PG
All Judy Hopps wanted to do was be a police officer. As a young bunny raised on a carrot farm, she was told never to expect much. But with a lot of hard work she achieved her goal. Now officer Hopps has to team up with a slick fox to figure out what's happening to the citizens of Zootopia.
"Zootopia" is a wonderfully unexpected and moving story about dedication, friendship and trust overcoming prejudice and bigotry, striking a perfect balance between humor and really finding one's place in the world.
"Zootopia" is an endearing animated film that will captivate both children and adults.
It gets an A and is rated PG.
Hail, Caesar!
Starring: George Clooney, Josh Brolin and Scarlett Johansson
Rated: PG-13
This film follows a day in the life of Eddie Mannix (Josh Brolin), a Hollywood fixer for Capital Pictures in the 1950s. He cleans up and solves problems for big names and stars in the industry. But when studio star Baird Whitlock (George Clooney) disappears, Mannix has to deal with more than just the fix.
The film is a toss back to the screwball comedies of the '40s and '50s, with a large cast, lots of quick cuts and quick talking. But the film falls short of what I think the Coen Brothers have done in the past. "Oh, Brother Where Art Thou?," "Fargo," and "The Big Lebowski" are more than just films, they are iconic.
I do not see "Hail, Caesar!" becoming one of those.
I suppose you'll ask "Is the film funny?" And I will say, "In places. Yes. Some good laughs." But that's not enough for a Coen Brothers' film.
We simply expect more from the team that brought us "True Grit," "No Country for Old Men," "Barton Fink" and "Burn After Reading."
"Hail, Caesar!" gets a C and is rated PG-13.
13 Hours: The Secret Soldiers of Benghazi
Starring: John Krasinski
Rated R
"13 Hours: The Secret Soldiers of the Benghazi," follows a group of special forces men and women who are charged with keeping the peace in a small area in Libya. When an American ambassador is killed during an attack at a U.S. compound in Libya, the team struggles to make sense out of the chaos.
The film best quality is that it brings you right in the middle of a smoldering hot-bed of mixed hate and support for the U.S. troops in Libya. "13 Hours" doesn't go into the politics surrounding the events, but rather takes us face first into the fray.
As the film opens we meet Jack Silva, played by John Krasinski, a veteran serviceman who has his head in the game but his heart is with his family stateside. As Jack nestles into his new assignment, the film takes its time for us to meet the men who comprise his team
One by one we meet these likable tough guys and begin to understand the bond that holds them together.
It is when the action begins that the movie starts to show some wear and tear. The camera follows the confusion of battle, but places itself too much into the center of things and only allows glimpses of what's going on. The result is a kind of blurry mess and hard to follow action sequences.
Finally, the film feels too long and cumbersome, which I feel was done purposely, but the result was too many audience members heading to the bathroom at different moments in the story.
"13 Hours: The Secret Soldiers of Benghazi" is a good film, but needs to be in the oven a little more as it's a bit underdone. The film gets a B and is rated R.