NEW ORLEANS, LOUISIANA – October 8, 2015 (Gephardt Daily) – Celebrity chef Paul Prudhomme has died at the age of 75.
A spokesperson from Prudhomme's restaurant, 'K-Paul's Louisiana Kitchen, said, "Prudhomme's death comes in the wake of "a brief illness."
Prudhomme first rose to fame as the executive chef of the legendary New Orleans restaurant "Commander's Palace," where he's largely credited with helping to revolutionize Creole cuisine; he opened 'K-Paul's' in the French Quarter in 1979, where it's still a major draw for tourists today.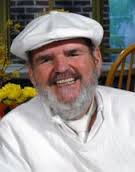 In addition to his restaurant, Prudhomme wrote numerous cookbooks and had several cooking shows on PBS that helped him become the iconic face of Creole and Cajun cooking.
When he turned 55, Prudhomme decided he had to lose weight. By 2005, Prudhomme had slimmed down from 560 pounds to just 220. By 2009, he had lost even more losing four hundred pounds in fourteen years.
During a CBS interview, he was asked how he did it. The chef replied, "I eat everything… just not as much of it."
It's well known Prudhomme introduced America to 'blackened redfish.' The dish became so popular the species became restricted in order to prevent it from going extinct. The chef is even credited with inventing the legendary bird-within-a-bird-within-a-bird meal called 'the Turducken.'
Prudhomme created a line of spice blends called 'Chef Paul Prudhomme's Magic Seasoning Blends.' The seasonings are sold in practically every grocery store in America.