Ian Somerhalder Muses on Instagram with Shirtless Photo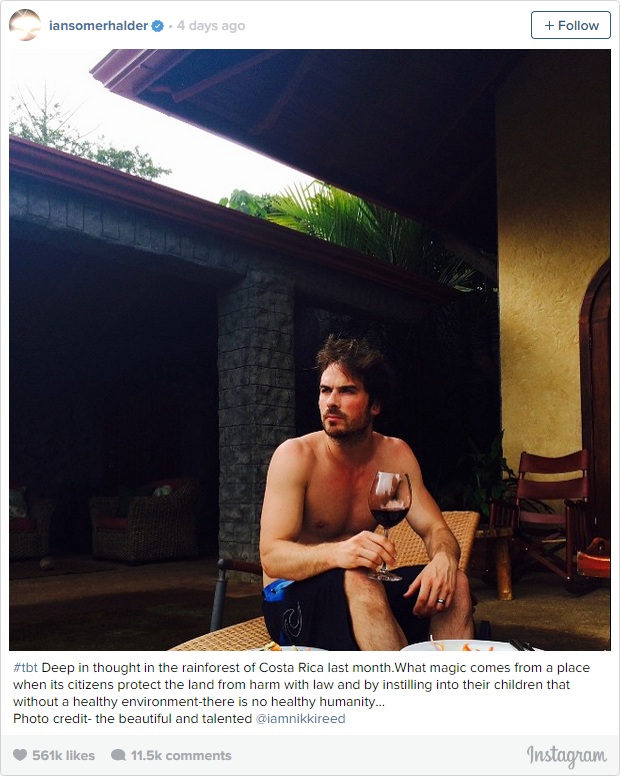 LOS ANGELES, June 8 (UPI) — Actor, environmentalist and newlywed Ian Somerhalder shared an Instagram portrait of him sipping wine, sans shirt, from his honeymoon with Nikki Reed last week.
The throwback photo features Somerhalder, 36, appearing stoic on a bench in Costa Rica, a glass of red wine in his hand. "Deep in thought in the rainforest of Costa Rica last month," he wrote.
"What magic comes from a place when its citizens protect the land from harm with law and by instilling into their children that without a healthy environment-there is no healthy humanity…
Photo credit- the beautiful and talented @iamnikkireed"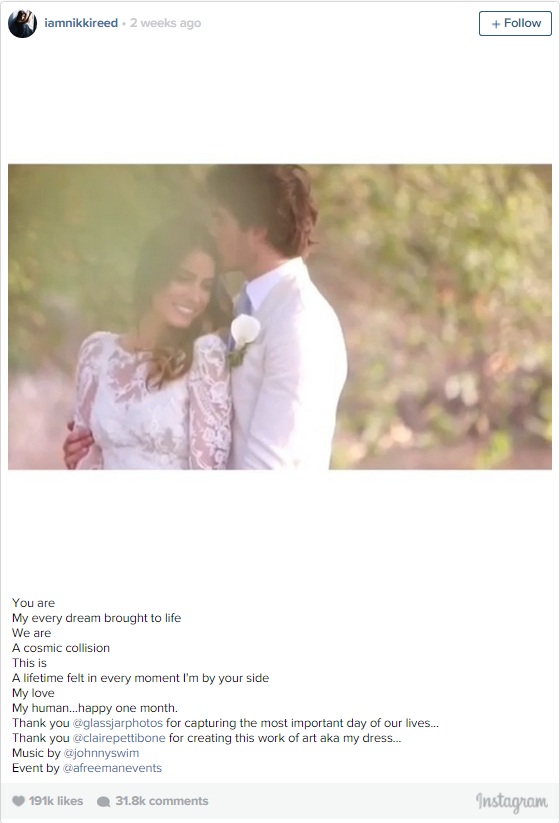 He and the Twilight actress married April 26 in Santa Monica before embarking on a South American honeymoon through Mexico, Brazil and Costa Rica. They stunned crowds in Cannes last month when they made their first public appearance as husband and wife.
The couple reportedly dated for six months before entering their engagement; four months later, they married. Both have not been shy about their post-wedding bliss. After a month of marriage, Reed posted a clip of her wedding video with a poetic caption reading " You are/ My every dream brought to life/ We are/ A cosmic collision/ This is/ A lifetime felt in every moment I'm by your side /My love/ My human…happy one month."